SMS
SMS |

Disposable SMS Protective Clothing
Breathable and Disposable Three-Layer Protection
International Enviroguard's SMS apparel is available in two different fabric weights to provide varying levels of protection—standard and lightweight. Both styles not only offer superior breathability, but they also help protect your clothes from contaminants. Our disposable SMS clothing and accessories provide three layers of protection against particulates such as dirt and dust, and light liquid splashes or sprays. The breathable fabric allows heat to escape, so you stay cooler when working long hours.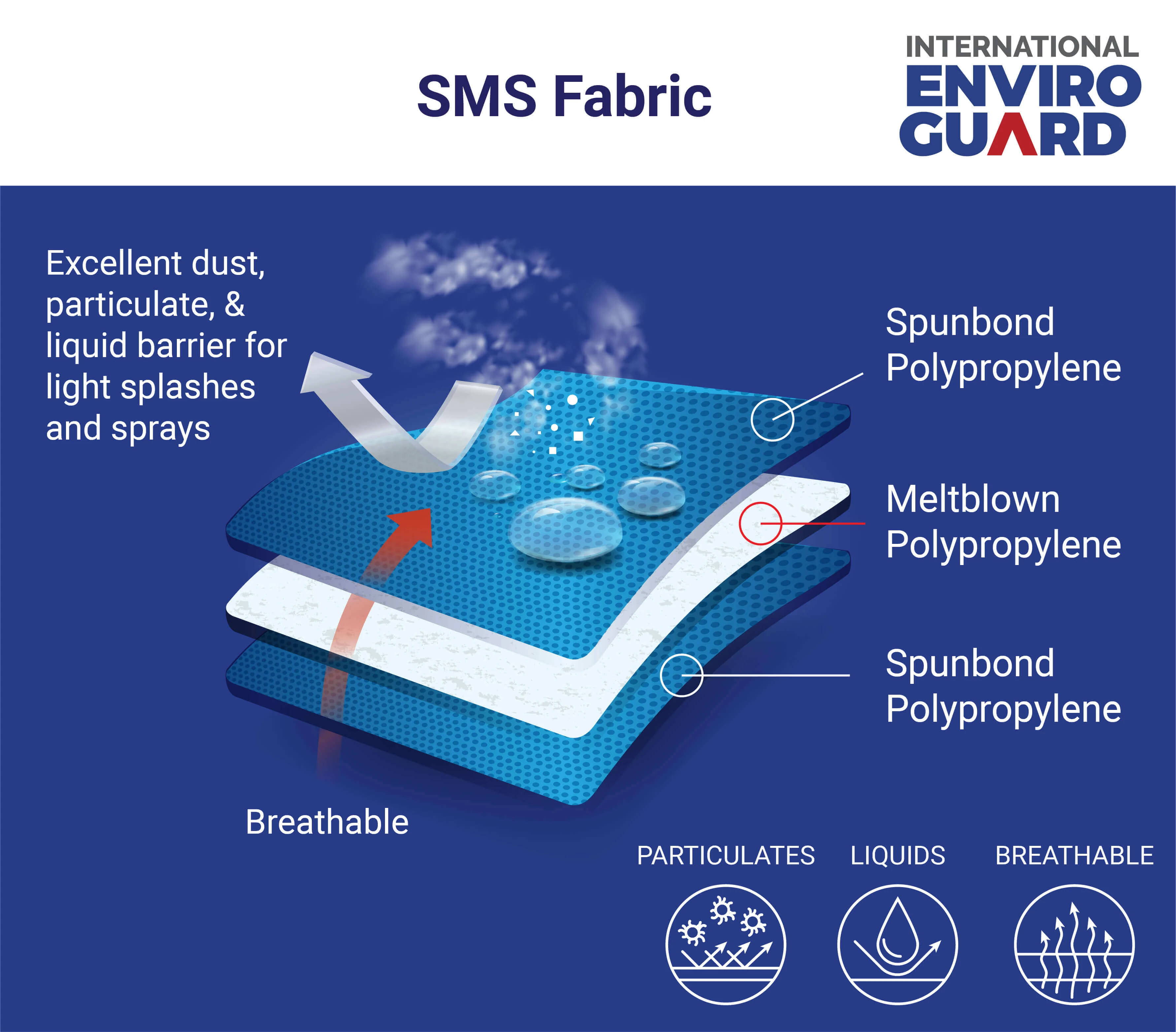 SMS Clothing and Accessories Provide Head-To-Toe Protection
From full body coveralls to disposable lab coats, shoe covers, bouffant caps and more, our SMS workwear is ideal for numerous applications. If you need PPE for asbestos and mold removal, mold remediation, manufacturing, assembly operations, pharmaceuticals, printing, or general cleanup work, you can find what you need at International Enviroguard.